The idea of designing a beehive with this type of construction was born to overcome the problems that arise in those built with wood and only polystyrene and polyethylene normally available on the market. 
With time and atmospherical agents, this type of hives begin to present curved and fissured pieces, rusty metal parts and to highlight construction defects.
Produced and tested in Italy
Thanks to the know-how gained in the fields of metalworking and beekeeping, we have studied and developed the possibility of creating a beehive that would overcome these problems.
We've been running tests for 10 years (from 2012 until 2021), in every season and conditions, that allowed us to verify the validity of the Coral hive in a climatic zone on the border between the Lombardy Prealps and the Po Valley, with relatively cold winters and hot-humid summers.
The various field tests and the possibility to design and realize the hives by ourservels have allowed us to propose an innovative product for the world of beekeeping.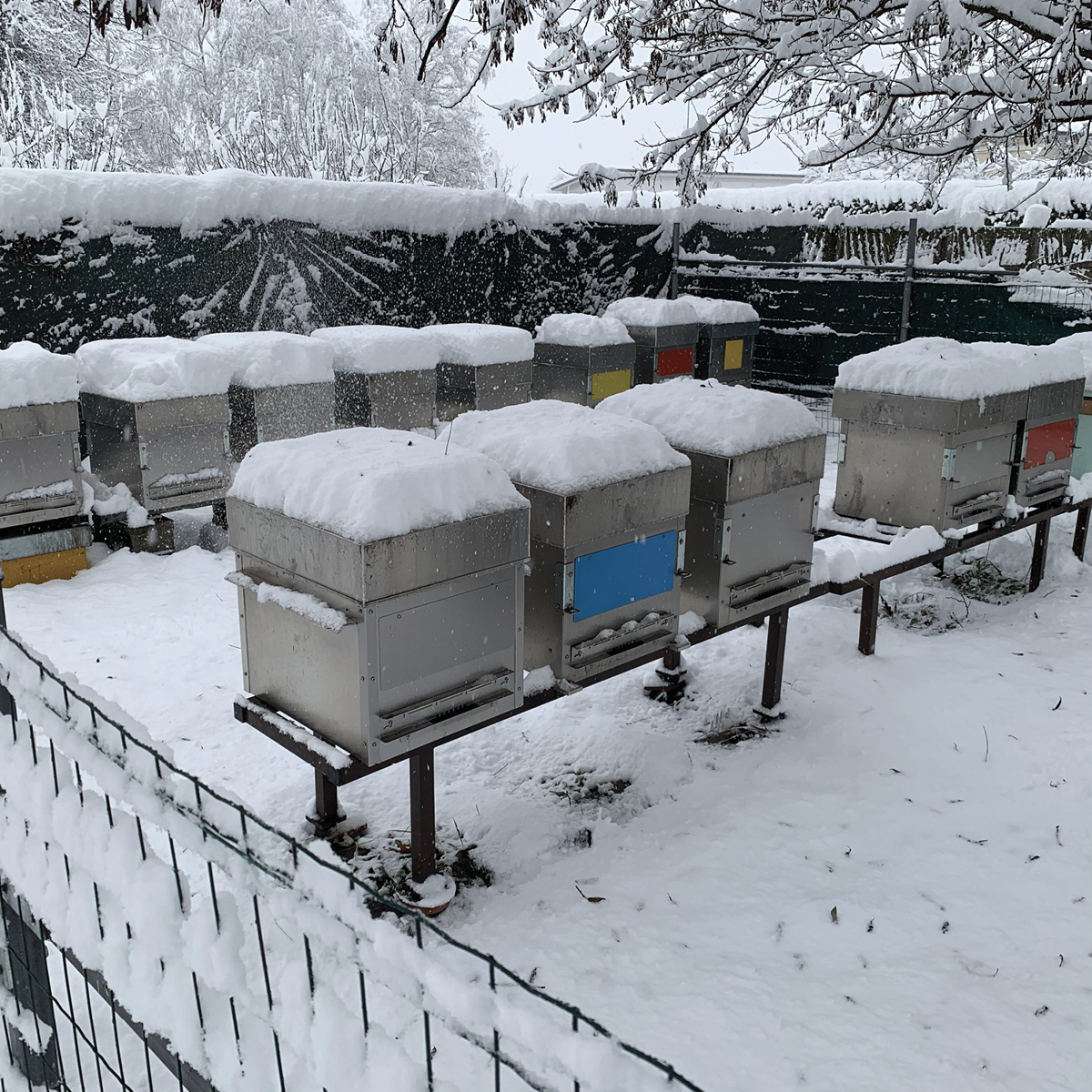 The eternal plastic free beehive